I am grateful to announce my legislation to fund victim service programs passed the House of Representatives last week.   Violent criminals must pay for their abhorrent crimes and provide just compensation to the victims whose lives they have upended.
I have worked with victims throughout my time in Congress and have seen firsthand how important these programs are to the recovery process as survivors find their own personal sense of justice.
It is a crisis if even one victim can't get the essential services they need due to decreased funding, and we were able to take immediate action to get these victims the services and funding they need to move forward.  Importantly, this funding comes directly from the perpetrators who commit these horrible crimes, and does not take any money from the taxpayers. Here in Missouri, we are expecting a 25% cut to VOCA funds in the upcoming year if this bill does not become law, so I will be working with our Senators to push for its swift passage.  Read more about the VOCA Fix Act here .
I had the opportunity to speak on the House Floor to urge my colleagues to pass the VOCA Fix Act and stress just how important this legislation is for victims who have experienced trauma.  Watch here .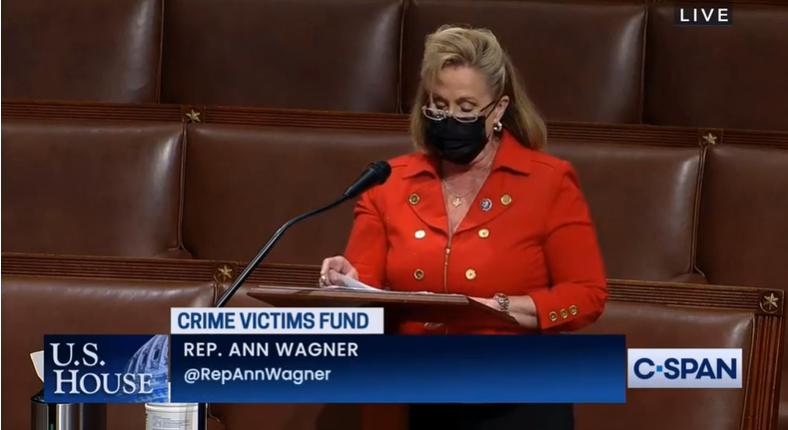 We are facing an unprecedented crisis at the border. President Biden and Democrats in Congress have essentially opened our border to anyone who wants to break the law and come into the United States, ensuring even more illegal immigrants from Central America and many other countries are making this dangerous trek.
The legislation they passed last week would give amnesty to millions, without addressing the issues at hand.  Illegally crossing the border is a treacherous endeavor, and instead of implementing commonsense legislation that would safely stem the tide of illegal immigration, Democrats have decided to force through a partisan immigration bill that would incentivize even more illegal immigration and provide green cards to violent criminals and gang members.
Read my thoughts on this dangerous immigration agenda here .
I came to Congress to be a voice for the voiceless and serve women and girls who are in need.  I have made it a priority to fight for women and vulnerable populations.  Sexual and domestic violence have persisted in our communities for far too long, and there is always more we can do to combat these vile crimes and help victims.  Fighting these pervasive problems should be overwhelmingly bipartisan, but it grieves me to say Democrats in Congress have decided to play politics on this important issue.  In a uniquely partisan manner, they stripped out my commonsense amendments to the Violence Against Women Act that would have supported sex trafficking victims and prevented the horror of sex-selection abortion.  Read my full statement on VAWA here and watch my speech here .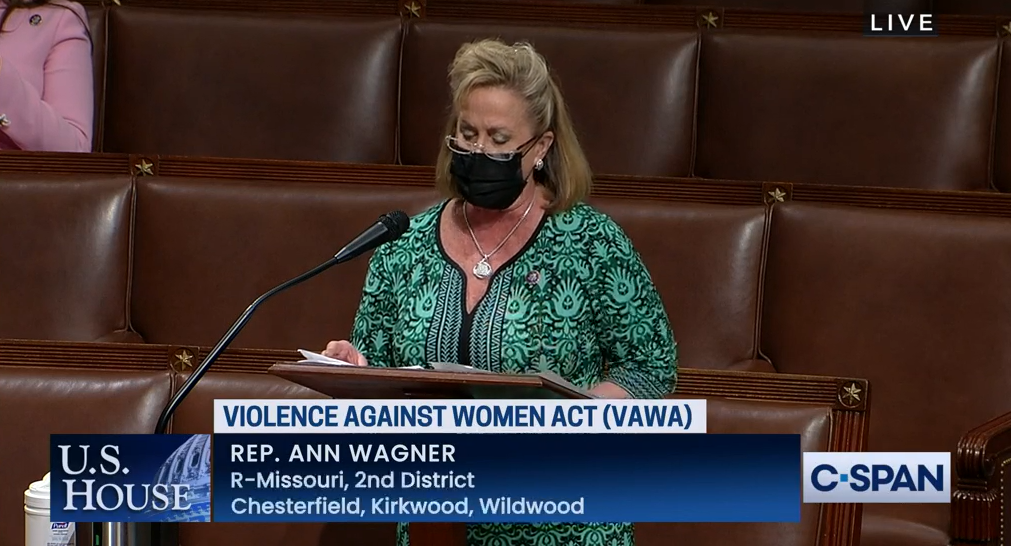 Last week, the Democrats passed legislation that would retroactively and unconstitutionally remove the deadline to ratify the Equal Rights Amendment.  This blatantly unconstitutional action would expand taxpayer-funded abortions and imperil basic pro-life protections that states have enacted based on the will of their people.  Watch my House Floor speech on these actions here .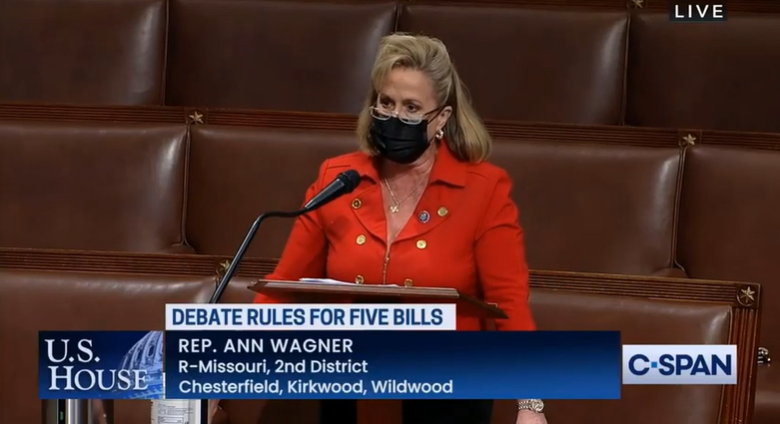 The Financial Services Committee held another hearing on GameStop and retail investors last week, and I had the opportunity to question our witnesses on regulatory barriers in the market.  I asked our witnesses what types of barriers exist, and what we could do help facilitate increased market access to everyday investors.  Watch here .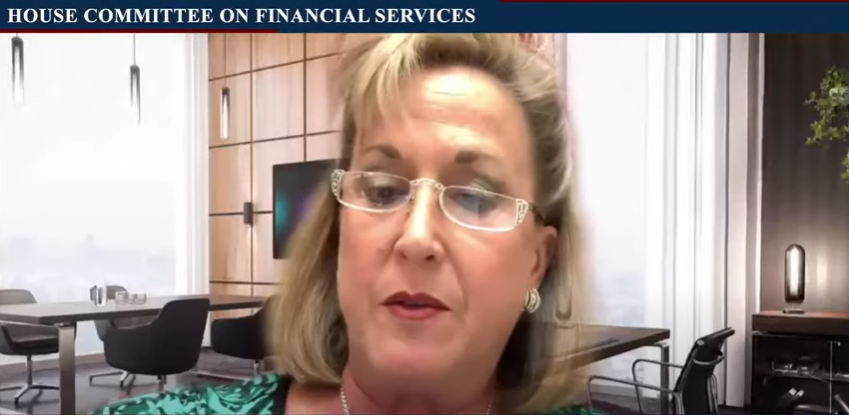 I joined many of my colleagues in writing a letter to the Department of Health and Human Services asking exactly how they are managing the ongoing crisis at the border.  The numbers of unaccompanied children crossing the border have surged and yet the Biden Administration will not even acknowledge the obvious fact that a crisis exists.  Too many children are experiencing overcrowded facilities and have gone days without showers.  It is critical these issues are acknowledged and addressed as quickly as possible.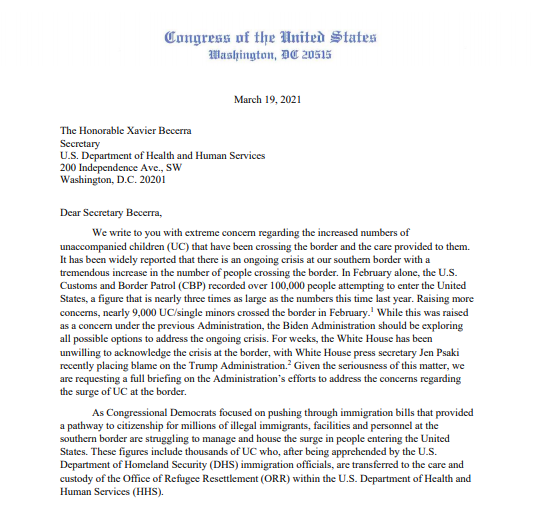 Sincerely,


Ann Wagner
Member of Congress